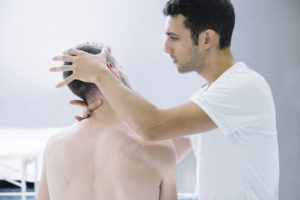 "Services – unlike products – cannot be seen, touched, held, etc. Buyers only know the true value of your service after they receive it (often with full effects taking place weeks or months later," Oren Smith of Precision Marketing Group explains.
Since, at Say It For You, our content writers serve the needs of both product vending businesses and of professional practitioners, I was very interested in Smith's breakdown of the challenges he believes are distinct in professional services marketing:
1. Intangibility: When people purchase a service, they are essentially buying into trust and ideas, "requiring professional services firms to market not only the service itself, but the people, knowledge, and skills behind it." Use blog content to answer the "why", the "what's-your-purpose" question.  What drives the passion? Give your online visitors the chance to get caught up in your passion. I once wrote a reminder to eager-beaver business blogger newbies: In the dictionary, the word "belief" comes before "blog"!
2. A longer buying cycle: A professional practitioner's sales cycle is longer and more complicated than a product-based sale, "as the perceived buying risk is typically much higher." For practitioner blogs to be effective, I teach, they must serve as positioning statements. The visit has to conclude with readers understanding not only what your value proposition is, but exactly why that should make any difference to them. What's the benefit in this for ME? How will MY interests be protected and served if I choose to become your client or patient? What will you do to keep ME "safe" from risk?
3. Relationships vs. transactions: Buyers often determine which provider is going to be the best fit for their business based on a serious of personalized interactions. As business blog content writers, we can work to inspire three types of trust in the business providers and professional practitioners who hire us to convey their message: Prospects must trust in the practitioner's know-how, ethical conduct, and empathy.
4. An ongoing process: As sellers of professional services, "every touch point you have with a prospect or current customer throughout an engagement matters. and supports the value you bring." The blog sets the stage for readers to make a judgment about their own expectations: potential clients are asking the question: "How will I know I've been helped by using your services?"
5. Education: "Understanding your customers' pain points and what makes their businesses tick is a key preliminary step to selling your services." Even though you're offering a professional service, you'll find that customers tend to respond better if you show them how the process works, even how to "do it themselves". Readers often realize that they're not an expert or don't have the time, so they call you to come do it for them.
.
"Fully understand the benefits you bring to the table, why only you can do it, and why the client isn't able to do it as effective on its own," are Smith's final words to marketers.






The post Marketing a Professional Practice Through Business Blogs appeared first on Say It For You.