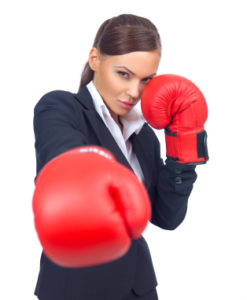 "It isn't about breaking the news or spreading information – it's about dee-jaying it," says Gary Vaynerchuk in Jab, Jab, Jab, Right Hook, a book about "telling your story in a noisy social world". From a marketing standpoint, the author explains, news has little value on its own, but the marketer who can skillfully spin, interpret, and remix it in his or her own signature style can often tell a story that is more powerful and memorable than the actual news itself.
In Vaynerchuk's metaphor, jabs are the content you put out, and the right hook is the "ask" – for the sale or for a donation. The right hook sells and self-promotes, but the jabs engage readers and trigger an emotional response, Tanner Hunt comments on Vaynerchuk's book.
The thing about blog content writing, we've learned at Say It For You, is that your stuff might be high-quality and informative and still not have any measurable effect if it lacks emotion. But can "emotional" blog marketing be effective in B2 situations? Yes, yes, yes! Remember that computers don't make the buying decisions; there's always a person involved, and, by definition, a person has feelings.
What Vaynerchuk calls "remixing" I refer to as putting your own spin on the information. There is no lack of sources for readers to be "told" information; you want to "show" readers, using examples that are more unique and vivid, fact-based , but not focused on the facts.
Long before getting to the "right hook", bloggers for business need to go beyond providing information and become "thought drivers". Whether it's business-to-business blog writing or business-to-consumer blog writing, the content itself needs to use opinion to clarify what differentiates that business, that professional practice, or that organization from its peers. In other words, blog posts will go from information-dispensing to offering the business owner's (or the professional's, or the organizational executive's) unique perspective on issues related to the search topic.
A deejay, remember, is a very special type of performer, someone who does so much more than play tracks from a playlist.  The deejay answers questions and calls, offering comments and "slant" on the selections being played. Over time, listeners come to trust the deejay and value his/her advice.
Blog marketing isn't about breaking the news or spreading information – it's about jabbing and dee-jaying it.






The post Jabbing and Dee-jaying it for Blog Content Writers appeared first on Say It For You.