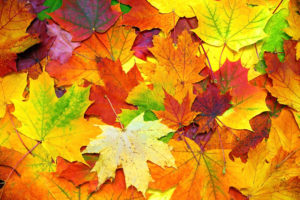 The late October wind was serene and tranquil as the bold orange sun faded into the seemingly empty autumn evening sky. Crisp shades of red, yellow, and orange from fallen leaves, formed a thin layer over the brown lawns of the neighborhood. Immediately noticeable were the bolder colors in the decorations of the local estates. Each color scheme of deep purples, grays, and oranges had a corresponding theme of horror….
(For the benefit of high school and college students, this piece of writing is offered as an example of an opening paragraph for a descriptive essay using a Halloween theme.)
"A descriptive paragraph describes a person, place, or thing, and its purpose is to paint a word picture using rich vocabulary," the University of North Carolina in Asheville points out. One technique is "using the five senses. – what it looks like, how it feels, the sounds it makes, the smell, and possibly even the taste," UNCA teachers point out. "Writing with sensory descriptions requires the use of precise and sophisticated vocabulary," the authors caution.
But can visual imagery and subtle nuances be useful in business blog content writing? And are readers at all likely to "wait for it… wait for it…" as they read through the many descriptions of 'crisp shades of red, yellow, and orange" to get to the "corresponding theme of horror"?
Opening blog post lines need to be compelling, to be sure. But painting word pictures in the first line? Maybe not such a good idea, I'd caution freelance blog content writers.  In fact, one critical function served by the first line of any marketing blog post is reassuring readers they've arrived at precisely the right location to find the products, services, and information they were looking for in the first place.
Keeping Halloween in mind, however, (think about the delicious eeriness of a haunted house, where you know scary things are in store, but not where or when they'll show up), you can use the title and the opening line of a post to make a controversial statement or offer a make-'em-sit-up-and-take-notice statistic.
While opening lines in business blog posts should be definitive rather than mysterious, one very important function of blog posts can be de-mystification, shining the light of day on misinformation about your field.
There's no doubt visual imagery is powerful, and freelance blog writers can certainly paint pictures with words, helping readers experience how safe, happy, beautiful and savvy they will be feeling after taking advantage of your products and services!
Happy Halloween, all!






The post Halloween Hints for Your Business Blog appeared first on Say It For You.